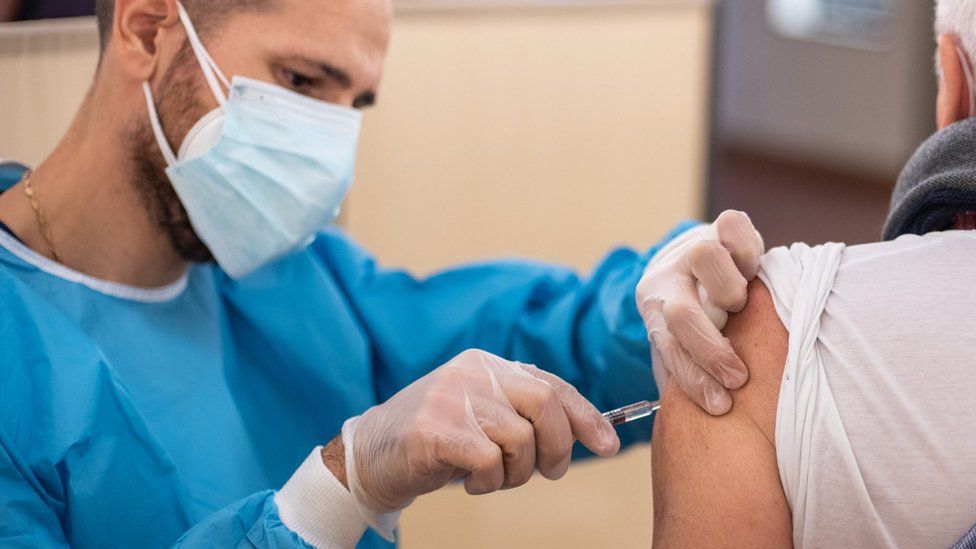 Doctors in Scotland have raised concerns about changes to the first phase of the Covid vaccination plan.
The UK will give both parts of the Oxford and Pfizer vaccines 12 weeks apart, having initially planned to leave 21 days between the Pfizer jabs.
Dr Lewis Morrison, head of the BMA in Scotland, said members had fears about the effectiveness of the second jab.
The World Health Organisation (WHO) has said it would not recommend following the UK's decision to delay doses.
However, the UK's chief medical officers have
defended the move, arguing that getting more people vaccinated with the first jab "is much more preferable".
The change to the vaccination strategy has meant health boards have had to change plans and cancel people booked in for their second doses of the Pfizer jabs.
This includes medics who are among the priority groups for Covid vaccinations.
It comes as NHS staff were left queueing for hours outside Glasgow Royal Infirmary on Tuesday after an "scheduling error" meant vaccination staff did not turn up.
NHS Greater Glasgow and Clyde has apologised to those affected and said it is rearranging the appointments.
Dr Morrison told Good Morning Scotland: "We are concerned because there's clearly disagreement about the effectiveness of the second dose of Pfizer after that period of time.
"Furthermore I think if you give more people the first dose when you don't know what vaccine supplies are going to be within that 12-week window, that's a worry that has been expressed to me by a lot of doctors.
"If we give more people the first dose, do we definitely know that the second one is coming?
"The announcement about this before a four-day NHS holiday weekend left many places with great difficulty in reorganising vaccinations, with a real risk that vaccination numbers might perversely drop because of the organisational issues."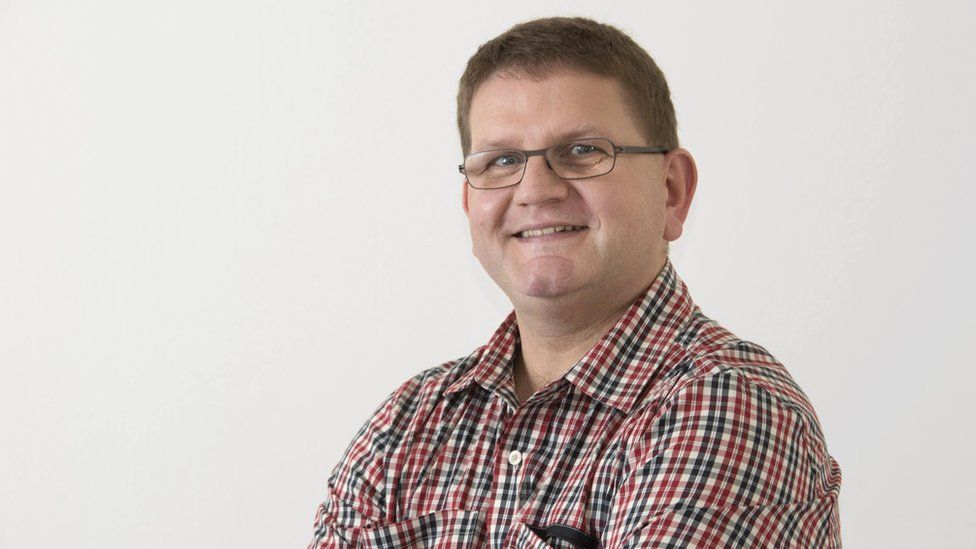 The WHO has said it would not recommend following the UK's decision to delay giving the second dose of the Pfizer vaccine for 12 weeks, saying there was no evidence to support such a decision.
But the Joint Committee of Vaccination and Immunisation, which advises UK health departments and recommended the new strategy, has insisted data shows that one dose of the Pfizer vaccine will be "90% effective".
Pfizer has said it has tested the vaccine's efficacy only when the two vaccines were given up to 21 days apart.
But the chief medical officers said the "great majority" of initial protection came from the first jab.
"The second vaccine dose is likely to be very important for duration of protection, and at an appropriate dose interval may further increase vaccine efficacy," they said.