A third Covid-19 vaccine will be rolled out across Wales from Wednesday with patients in Carmarthenshire becoming the first in the UK to receive it.
The Moderna vaccine was approved as safe and effective for use in the UK in January this year.
Supplies arrived in Wales on Tuesday, with 5,000 doses sent to Hywel Dda University Health Board vaccination centres.
The first doses will be administered at Carmarthen's Glangwili Hospital.
The UK has ordered 17 million doses of the Moderna vaccine, with Wales receiving a proportion of that number.
It is the third of seven vaccines that the UK has ordered.
How does the Moderna jab work?


The Moderna vaccine is a two-dose jab given at an interval of between four and 12 weeks.
Like Pfizer's, it is an RNA vaccine and works by injecting part of the virus's genetic code into the body, where it enters cells and tells them to create antigens.
These antigens are recognised by the immune system and prepare it to fight coronavirus.
No actual virus is needed to create an mRNA vaccine, meaning the rate at which it can be produced is accelerated.
It requires temperatures of around -20C for shipping – similar to a normal freezer.
How effective is the Moderna vaccine?


Trial results suggested efficacy against the disease was 94.1%, and vaccine efficacy against severe Covid-19 was 100%.
More than 30,000 people in the US took part in the trial, from a wide range of age groups and ethnic backgrounds.
How many doses of the Moderna vaccine does the UK have?
The government has bought 17 million doses – enough to vaccinate about 8.5 million people.


Is the Moderna vaccine safe?
Moderna said the vaccine was generally well tolerated, with no serious safety concerns identified.
Severe events after the first dose included injection-site pain, and after the second dose fatigue, muscle pain, joint pain, headache, other pain and redness at the injection site.
But these were generally short-lived.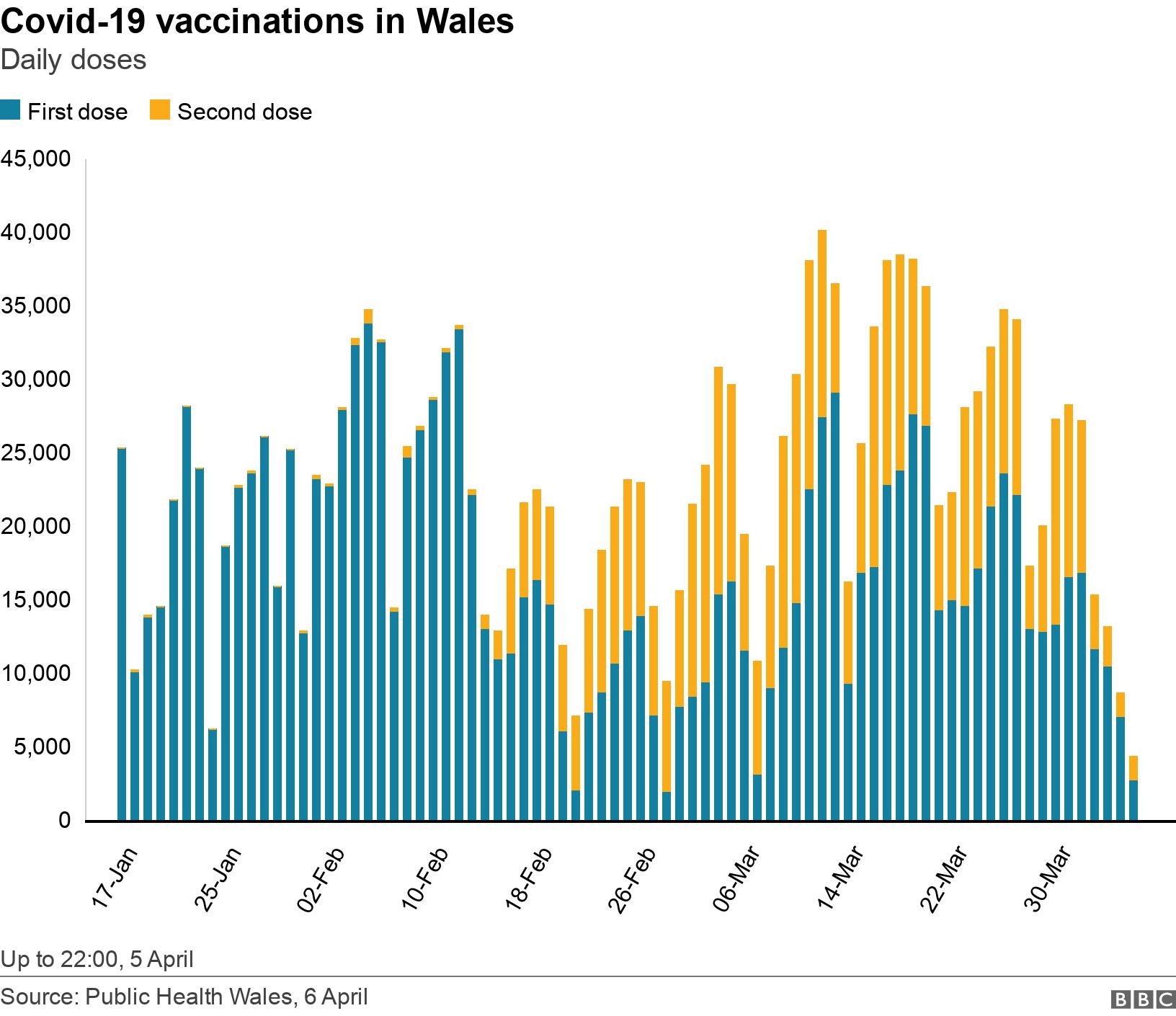 Ros Jervis, director of public health for Hywel Dda University Health Board, said the Moderna vaccine would be used alongside the Oxford AstraZeneca jab in the roll out to communities in Carmarthenshire, Ceredigion and Pembrokeshire.
"We are incredibly lucky to have a third vaccine in Wales, with a long shelf life and the ability to be easily transported, to help deliver the vaccination programme to small clinics across our rural communities," he said.
Health Minister Vaughan Gething said a third vaccine for use in Wales "significantly adds" to the nation's defences against Covid-19.
"Every vaccine given to someone in Wales is a small victory against the virus and we would encourage everyone to go for their vaccine when invited," he said.
A Welsh Conservatives spokesman said: "The Conservative [UK] government's decision to go it alone has been fully vindicated with the phenomenal results of the British vaccination programme, and the roll-out of the Moderna vaccine, administered by our outstanding NHS and volunteers, will only boost our ability to protect Welsh people and restore our freedoms."
The Welsh Liberal Democrats said the third vaccine came as "welcome news" to those waiting on a vaccine appointment.
"Wales' priority must be to roll out this vaccines to ensure everyone in Wales is vaccinated as quickly and safely as possible," a spokesman added.