Following over three weeks of high-octane, dough-tastic conflicts between 99 of the city's pizza vendors, we can now announce that the winner of the 2019 Beijing Pizza Cup is: Pizza Saporita!
In an extremely close-fought battle, Q Mex was pushed to the floor cheese-first by Pizza Saporita. Both played a fierce game to the end but it was Saporita who managed to beat other venues in their bracket, including 2017's champions Pie Squared, last year's runner-ups La Pizza, and finally Q Mex, who themselves placed eighth in 2018.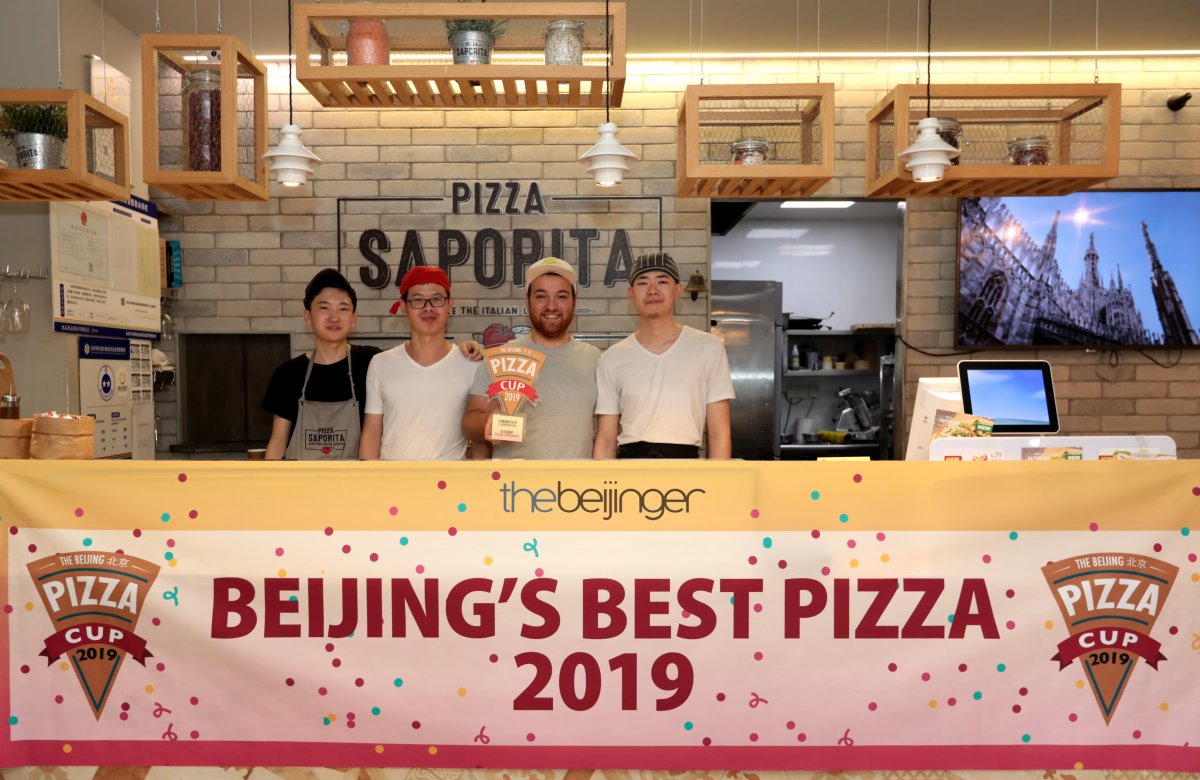 Saporita has always been a formidable challenger and never dropping too far away from the top of the pile, coming fifth place in 2015, ninth in 2016, slipping down to 19th in 2017, before bouncing back to 10th last year.
The competition in the final round was particularly intense and there were many attempts to influence the outcome of the vote. Luckily, we were able to screen and weed out all but the most honest of votes, and suffice it to say, none of the top four in this year's competition – Pizza Saporita, Q Mex Bar & Grill, Bottega, and Great Leap Brewing – need to be concerned about the quality of their slices, all of which are among the best this city has in our readers' eyes.
Speaking at Pizza Saporita's Shizipo venue just after their win was announced, chef Alex di Tullio said that after having taken a break from the Pizza Festival last year, they were especially happy at this year's event: "We saw that a lot of people were interested in our pizza and lots of people were asking questions," he added, "Our number one pizza in sales is our Forest pizza, topped with sausage, truffle, mozzarella cheese, and mushrooms."
When asked why their pizza saw them crowned 2019 Pizza Champions, di Tullio didn't hesitate to explain: "For the quality and the price, we are the best. Also, we're the only type of Roma-style pizza in Beijing. We think that this style better suits Chinese tastes because diners here often just think of pizza of flour and water, therefore, if you do something really traditional like Neapolitan-style pizza they think that the price is unfair. However, if you do something more complicated, add more toppings, make something more special, they think maybe the price is fair and it's more similar to what they expect from a dining experience."
And it's not just Chinese patrons who agree. In last week's Maovember-affiliated charity pizza gorge, we asked the 24 attendees to taste, and rate their favorites of the Final Four. They too voted Pizza Saporita as their "Expert's Pick," rating it 2.71 out of 4, pipping Bottega's score of 2.67/4 by a hair. Our 2019 Pizza Cup runner-ups Q Mex, meanwhile, finished with 2.52/4, beating Great Leap Brewing's 2.10/4. The experts don't lie, folks!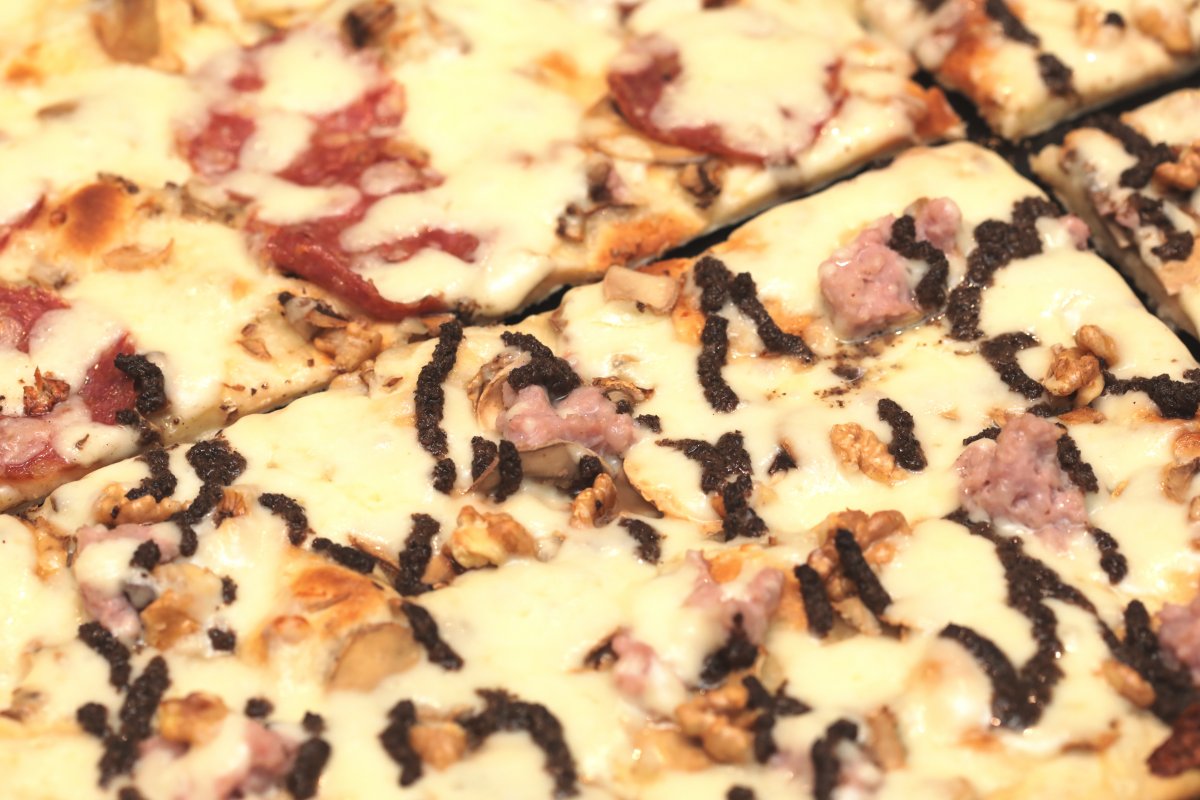 Finally, asking what Fabrizio Montori, founder of Pizza Saporita would think about the win, he said "I think our boss is going to be very happy and the result will also be unexpected for him because we see the other restaurants have very strong marketing campaigns. We knew it wouldn't be easy but now that we've won, I would like to say thank you very much and we hope we can see you all in the shop."
The 2019 Pizza Cup final rankings
With the Championship Round done and dusted, we can now look back and gaze upon the final rankings of the 99 competitors in this year's Pizza Cup:
1. Pizza Saporita
2. Q Mex Bar & Grill
3. Bottega
4. Great Leap Brewing
5. Tube Station
6. La Pizza
7. Gung Ho!
8. Jing-A Brewing Co.
9. Annie's
10. Eatalia
11. The Local
12. Baozza
13. Turkish Feast
14, Pie Squared
15. Oh Yeah! Brewing
16. MIAM MIAM
17. Kro's Nest
18. Pizza Hut
19. Papa John's
20. 3 Little Pigs by Andy's Craft Sausages
21. Pyro Pizza
22. Domino's Pizza
23. Pizza Marzano
24. TIAGO
25. The Rug
26. Paddy O'Shea's
27. Laker's
28. Saizeriya
29. Yummy Box
30. The Cheesecake Factory
31. Green Cow City Cafe
32. Lily's American Diner
33. Plan B
34. Luga's
35. 1st Floor
36. Georgia's Feast
37. Tribe
38. Big Pizza
39. Mao Mao Chong
40. The Veggie Table
41. Pizza Factory
42. Grandma's Kitchen
43. Xian at East, Beijing
44. Mr Pizza
45. Fiume
46. Scott's Family Ristorante Italiano
47. Legend Beer
48. Eudora Station
49. Tavola Italian Dining
50. Lievito Gourmet Pizza and Bar
51. Jazz-Ya
52. NBeer Pub
53. Assaggi
54. Charlie's
55. The Mozza
56. Bocca Della Verita
57. MIO, Four Seasons Hotel
58. Fella's
59. Pizza Now
60. Cafe Ruhe
61. La Cucina
62. Pizza by LMPlus
63. Ponte
64. BUONA BOCCA Italian Bistro
65. Ummm Kitchen
66. Joe's Bar & Kitchen
67. La Mezzaluna
68. QS
69. Peiping Machine
70. Peter Pan
71. Casa Gusto
72. Nine Road Pizzeria
73. Via Roma, Kempinski Hotel
74. Red Rose
75. Unico
76. Dongli Brewery
77. Nasca Cafe
78. Jushi Pizza
79. PIZZA FUOCO
80. CUP ONE
81. MustGuette
82. PBD Pizza Bar
83. Bene
84. Passby Bar
85. Pinvita
86. Flypizza & Hoodadak Chicken
87. Leos Pizza
88. Hisewel Brew-pub
89. Pomona
90. Agrilandi
91. Casalingo
92. Whale's Pizza
93. BLT
94. Byone
95. RADICI
96. Tomcado
97. Atta BJ
98. Four Aces
99. PIZZAgram
Sherpa's, the official sponsor of the 2019 Beijing Pizza Cup, are offering new users RMB 50 off (min. spend RMB 99) food delivery and RMB 10 off any movie ticket purchased through the Sherpa's App. Simply scan the QR below and follow the instructions.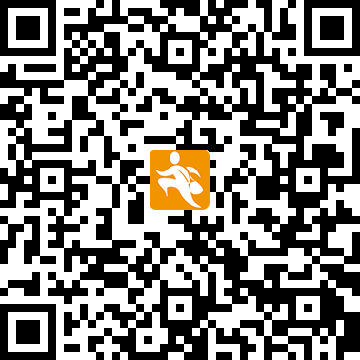 Photos: the Beijinger, Uni You