Gunmen have raided a boarding school in north-central Nigeria, abducting an unknown number of students, staff and their families, officials say.
About 600 boys were asleep in their dormitories when the school in Kagara town in Niger state was raided, the principal Danasabe Ubaidu told the BBC.
A headcount was under way to establish how many of them were seized, he added.
Four staff and their families were known to have been abducted, local government official Abubakar Umar said.
The motive for the attack is unclear, but criminal gangs often carry out kidnappings for ransom in parts of Nigeria, says the BBC's Ishaq Khalid in the capital Abuja.
On Monday about 20 people who were returning from a wedding ceremony were abducted after an attack on their bus in Niger state. Their fate is unclear.
In December more than 300 schoolboys were seized in the town of Kankara in the north-western state of Katsina. They were later released following negotiations with the gunmen.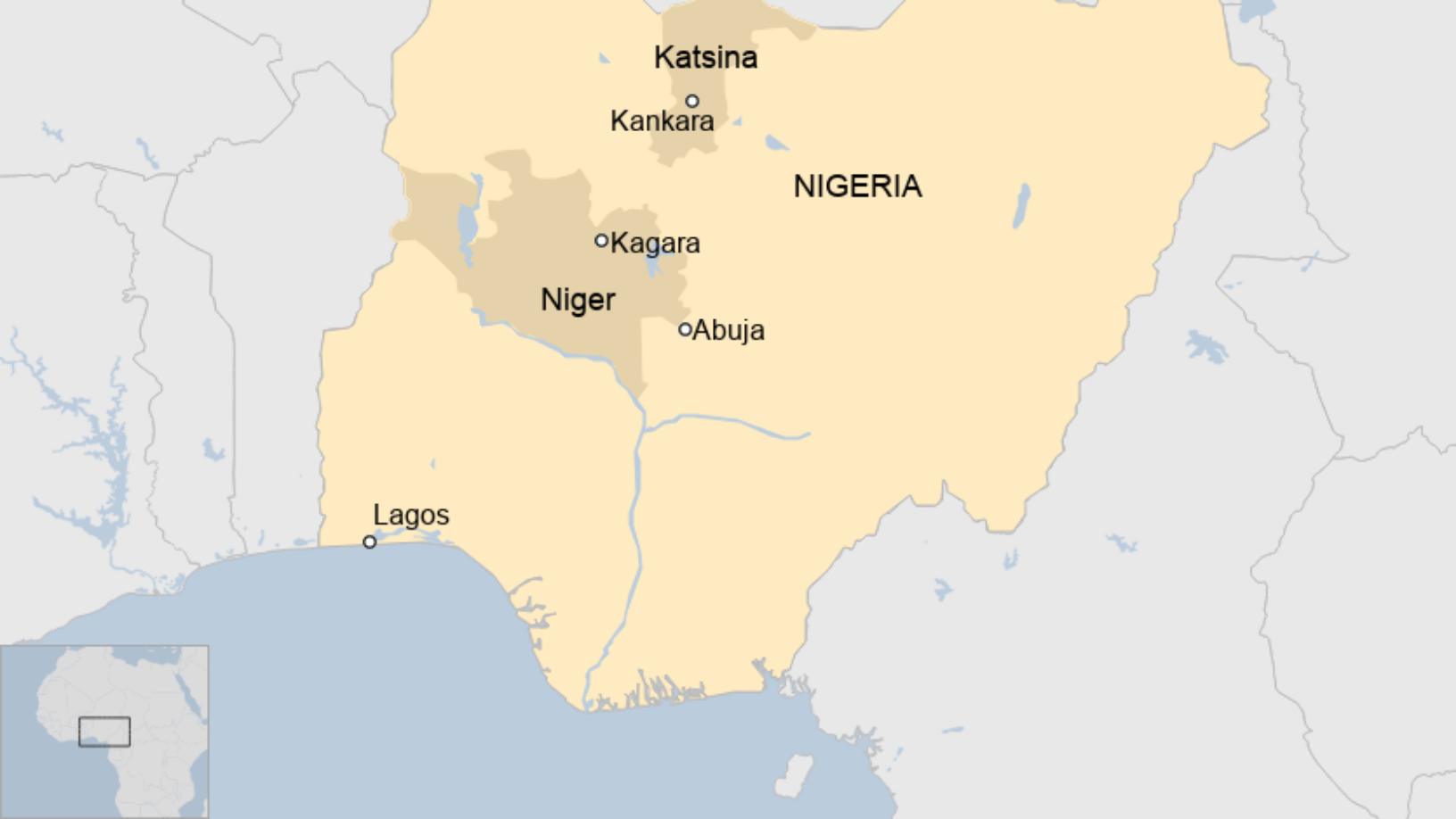 In the latest attack, the gunmen wore military uniforms and stormed the state-run boarding school for boys in huge numbers, before taking students into a nearby forest, the AFP news agency quoted an unnamed security source and an official as saying.
Troops with aerial support were trying to track down the attackers, the security source said, AFP reports.
Mr Ubaidu told the BBC that some of the children had managed to flee into nearby bushes when the school was raided, and were now returning.