Even as the coronavirus continues to wreak havoc on travel back to Beijing, many businesses and offices are preparing for the gradual return of workers and customers. The official first day back at work was Feb 10, but with mixed messages from both businesses and the government, running the gamut from "self-quarantine is a must" to "actively encourage companies to resume work," knowing how best to stay safe stuck at home, let alone at work, has proven difficult. Add to that the fact that we're still unsure that the virus is spread, and you've got a recipe for full-blown germaphobia.
Luckily, there are some robust measures you can take which should not only help you and others avoid infection upon return to the workplace. If nothing else, these guidelines should help provide a little peace of mind as we work our way towards some kind of normalcy. Finally, if you see colleagues waiving simple measures to keep everyone safe, we recommend raising the issue directly with your HR department – while you may have found complaints laughed off in the past, this is one situation where no one is taking any risks.
Work remotely (if possible)
Following the government's official directive on Jan 31 that "all industries not essential to the basic functions of the city nor to efforts to control the virus outbreak should not resume in-office work until Feb 10," companies have been weighing up how best to tackle the situation on their terms. The decision of whether or not to return to the office has been compounded by the advice that anyone who traveled outside of Beijing over Chinese New Year should self-quarantine for a minimum of 14 days before returning to the office. It's therefore likely – and beneficial, should you be able to do so efficiently – to work remotely during this time. This looks to be the standard operating procedure for many teachers and schools in the coming weeks, given that they have delayed reopening indefinitely. Keep up to date with school announcements here.
Check your temperature
Before leaving your house, check your temperature. If it's over 37 degrees Celsius (98.6 degrees Fahrenheit), stay at home and consider calling for help or going to one of Beijing's 101 fever clinics.
Wear a mask
While the jury's still out on the effectiveness of wearing masks in preventing infection, they may reduce hand-to-mouth transmission and the chances of you spreading the virus to others should you have it. It is therefore a common courtesy that you wear a mask whenever you are outside your home, including at work. Read more on whether masks can prevent infection here.
Commuting to work
If possible, avoid commuting to work during rush hour so as to minimize the number of people you come into contact with. Additionally, it makes sense to ride a bicycle (preferably your own) or walk to work instead. If you are taking a car (Didi or taxi), ensure that the driver is wearing a mask. Refuse to ride otherwise.
Take the stairs
When possible, it is recommended that you take the stairs versus taking elevators; not only will you avoid unnecessary contact (inside an enclosed space), it reduces the need to touch buttons, hold doors, etc.
Staying sanitary
Congrats, you made it to work! Now the real fun begins. Upon arrival, the first thing you should do is wash your hands with warm water and soap. If your toilet is outside of your office or requires opening doors, have a bottle of hand sanitizer handy at your desk, which you should also repeatedly apply throughout the day, especially when returning to your desk. If you can't get your hands on any sanitizer, read our guide on how to make it from vodka here (no, don't drink it, but do drink plenty of water).
Keep the doors closed
If doors separate your offices, make sure to keep them closed throughout the day and avoid using air conditioning to minimize airflow. This is also a good precaution to take should you live with housemates.
Air out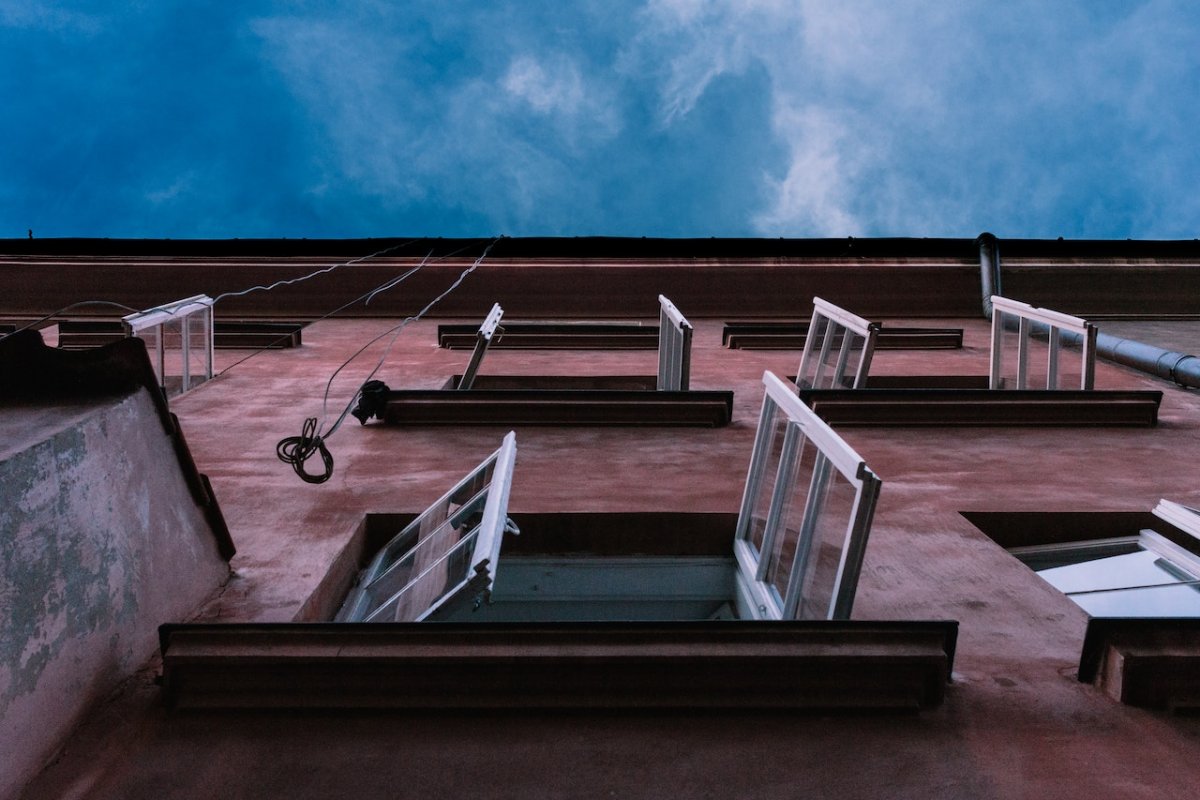 While you want to reduce airflow within the office, you also want to take precautions to push out stagnant air. To do so, we recommend opening the windows to your office for approximately half an hour twice or three times daily.
Avoid communal spaces
Just as with the new restrictions on communal dining, it's best to avoid hanging out and eating with your colleagues as much as possible. On the plus side, no more awkward water cooler chat. It's also a good idea to bring in utensils during this time.
Reduce the number of employees per room
Likewise, if possible, try to limit the number the people in your office seeing as though with every new interaction, every day, you're multiplying the chances of becoming infected. Meetings should be conducted online or via conference call and we recommend that you limit all gatherings to four people or fewer. Try and maintain at least a meter's distance at all times.
Kuaidi and waimai
For many buildings, it is now standard procedure that kuaidi or waimai deliveries are stopped at the gate. Even if your building does not have such a policy, we recommend that you head out to pick up your food to minimize interactions.
Eating out
As with commuting, try to avoid eating at peak times and sanitize your hands before and after eating. Only remove your mask to eat. If that all sounds like too much, consider bringing in your lunch – it's healthier in more ways than one.
Office sanitation
Request that your HR sanitize your workspace daily. If that's not feasible, wipe down your desk with an all-purpose cleaner, a vinegar-water mix, or a disinfecting wipe.
Ill at work?
If you or a fellow member of staff does happen to show symptoms of being sick at work that include coughing, shortness of breath, a body temperature of over 37 degrees Celsius, or a headache, report it to your HR department.
Returning home
Upon returning home, first, wash your hands and open the window for ventilation; place your coat, shoes, and bag into a fixed corner of the room; disinfect your mobile phone, keys, etc. with a disinfecting wipe; and make sure to drink plenty of water, exercise, and get plenty of rest – you'll need it to this all over again tomorrow!
READ: Sharing Isn't Caring: How to Keep Safe and Healthy When Living With Roommates
Images: Bench Accounting (via Unsplash), Ludde Lorentz (via Unsplash), Xinhua, Matthew Tkocz (via Unsplash)